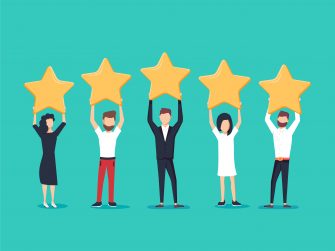 So far this year, 2018 has seen some excellent immigration success. By meeting their immigration needs, Permits2Work have received high praise from several satisfied clients.
Here are just some of the words chosen by clients to describe the service they have received from Permits2Work so far this year.
"They were brilliant! I called many OISC registered agents and many wouldn't/couldn't help me…I cannot thank the staff at Permits2work enough for their hard work and efforts to get the results…I definitely will refer anyone to them with visa issues because they do listen to you and ensure you can get the best possibility outcome! Good luck to anyone in similar situations; I know they will be able to help you!"
 "I have dealt with permits to work for all my visas for Tier 2 General through to ilr. The service has been excellent throughout."
 "I got my visa one month in advance with the help of PERMITS2WORK. Thanks for their professional service, I don't need to worry about the complex application process and just hand in all the materials to them. Very satisfied with their work."
 "The nature of going though the process was stressful, but Matthew Passmore and his team made it much easier for me….Permits2work helped me get my visa, thanks to their professional skills. I highly recommend their service and I would definitely work with them again."
 "Can I say big thanks to Alex and Siobhan for helping me through the tortuous process of getting a visa for my wife to join me in UK. I had a bad experience with a previous firm of immigration lawyers. It was therefore refreshing to deal with Permits2work and receive prompt communications, courtesy, useful advice and a first class service. Definately recommend."
 "I have used Permits2Work to bring in skilled workers to join my niche services consultancy. I have found them to be reliable (100% success so far…), calm, accommodating and knowledgeable. Unlike some services firms – I don't feel they are starting and stopping the clock each time I speak to them."
Whether you're a business seeking to bring in overseas talent, or a family looking to settle in the UK, you can trust our experts to guide you through the complexities of immigration procedure. Why not let us help you get it right first time? Contact us now for a free assessment of your situation.