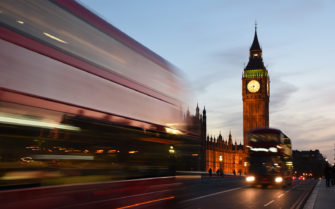 Post Brexit a new Points Based System will be introduced from the 1st January 2021 that allocate points dependant on the criteria:
Exceptional talent / contribution – highly educated who have received awards or who have a talent (sportsperson), sponsored entrepreneurs or investors. No job offers required and will be allowed to enter on a fast track system. They will also be awarded extra points in this category.
Skilled workers – Sponsored workers would still need a job offer, English language skills and to be working at a certain skill level The minimum salary required for a work visa will be £25,600,NHS workers will be entitled to fast track.
Sector-specific rules-based –Visitor visa or mobility visas will be reviewed on a regular basis and for short term only.
Lower skilled workers will not qualify under the points based scheme, only lower skilled "shortage" roles will continue to apply for work visas ie – Chef's, Electrical Line workers and any other lower skilled roles on the Shortage Occupation list.
There are still temporary visas in lower skilled roles under the seasonal workers scheme in agriculture which will be quadrupled in size to 10,000 places
The Migration Advisory Committee (MAC) report issued in January 2020 on the principles as follows:
The points system must be clear and easy for applicants and employers to understand;
The points system must be flexible so it can be adjusted when required
It will be reassessed annually upon receiving the advice of the MAC
Ultimate decision-making will continue to reside with the Home Secretary.
E.U Nationals will be not given preference
Reduction to the minimum salary needed for a sponsored work visa, available to people working in shortage jobs or with PhDs.
Within the exceptional talent category:
There will be no limit of entrants allowed in.
More institutes and university's will be able to endorse candidates.
Any dependants will have full access to labour market
No offer of employment will now be necessary to come in via this route.
After 3 years you will be able to apply for settlement which is reduced form 5 years as it stands now,
The new system will allow skilled workers to come to the UK to help grow our economy and contribute to public services. The application process will be streamlined and including the sponsorship process reduce the time it takes, reducing the stress on both the business and individual.
Confirmed employment will redeem extra points, however the employer sponsorship with remain a priority for migrants, as businesses know what the best place for them is- this will stop it being taken advantage of also.
The new system will make migrants a priority who can:
Prove knowledge of the English language
Coming in to do important work
Filling shortage occupations
Investing in the UK setting up a new business
Have always been law abiding
Have skills that can be transferred in the UK
There will be an NHS visa for qualified doctors, nurses and health professionals with the aim to fill the acute shortages within the NHS. Extra appoints will be awarded if a migrant comes to the UK to work within the NHS. Like the exceptional talent category there will be no limit on numbers brought over on this visa.
If you have any questions about how this new immigration system will affect your business, please contact us.