The UK government have recently announced a new, fast-track scheme in order to attract the world's top scientists, mathematicians and researchers to the UK. The route will open to applications from 20 February 2020.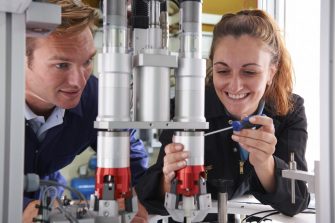 The Global Talent route will replace the Tier 1 (Exceptional Talent) visa category and will have no cap on the number of people able to come to the UK, unlike the Tier 1 (Exceptional Talent) route. Applicants from the scientific and research community will be endorsed by the UK Research and Innovation Agency (UKRI) and applicants are not required to have a job offer before arriving to the UK.
The intention for this route is to enable UK-based research projects and award-winning agencies to recruit top global talent and allow the individual to be fast-tracked to the visa application stage. All scientists and researchers who are endorsed on this route will be offered an accelerated path to settlement.
Applicant's will be able to bring their family members with them as their dependants, who will continue to have access to the Resident Labour Market. In particular, researchers and their dependants will be exempt from the absences rule, where they are required to travel overseas for work-related purposes to ensure they are not penalised when they come to apply for settlement.
These changes are intending to form part of the wider reforms to enable those with world class skills in research and science to come to the UK as soon as possible.
If you require assistance with your visa application, please contact our offices on +44(0)1793 836010 or email enquiries@permits2work.com for a free assessment of your circumstances and we will try our best to help.