Get Ready For The New Year's Recruitment Drive With A UK Visa Sponsor License From £995*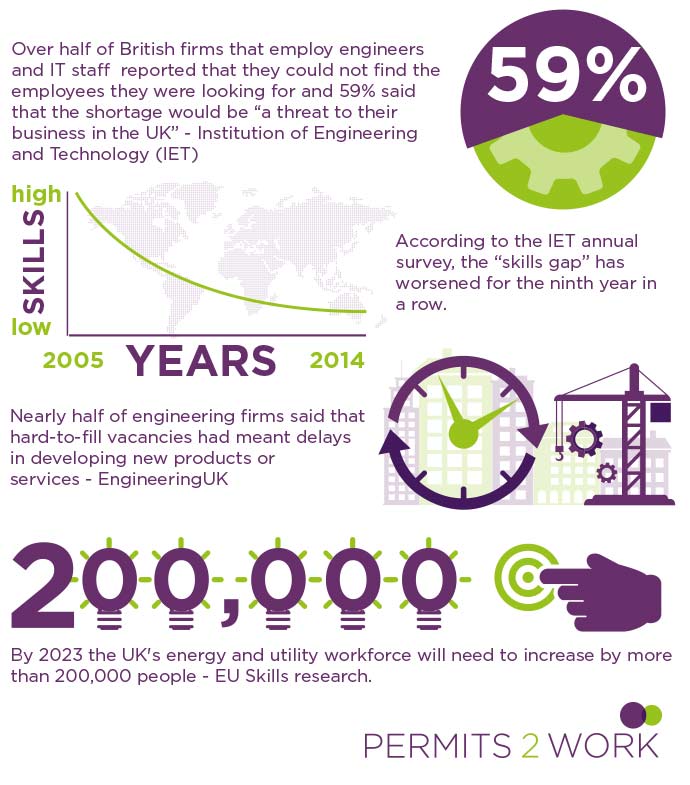 Are you worried about getting enough skilled staff to fill your vacancies in 2016? Is a lack of qualified candidates holding your business back?
A UK Visa Sponsor license lets you hire skilled workers from all over the world. This makes your pool of candidates larger, and your job easier.
Skills shortages in the UK are stifling business growth and causing headaches for HR Managers who are struggling to get even graduates, let alone more experienced candidates, to fill specialist vacancies. By getting your business ready to hire international candidates, you can avoid the New Year's rush and ensure your business has the staff you need.
In as little as 6 weeks, we can secure your business a sponsorship license and broaden your hiring horizons. Permits2Work provide a free assessment to see if your business is eligible for a UK visa sponsorship license.
Your application will normally involve an onsite audit from the Home Office to ensure your business is compliant with:
Monitoring immigration status and prevention of illegal working
Maintaining migrant contact details
Record keeping
Migrant tracking and monitoring
Recruitment practice and professional accreditation
At Permits2Work, we take you through every step of the process, ensuring your compliance at every stage to ensure your application is successful. We can provide you with an onsite mock audit to assess your compliance, making recommendations where appropriate.
We can also support you with individual candidate visas, intra-company transfers, urgent applications, sponsor license extension applications and all other aspects of corporate immigration.
Call us today on 01793 836010 to get your sponsorship license in time for the New Year.
*Price does not include an audit, and is exclusive of VAT, disbursements and Home Office submission fees payable to the UK government at the time of application. Price of sponsor application including an onsite audit is £1850 +VAT plus disbursements.